The Entrepreneurs' Advice Bureau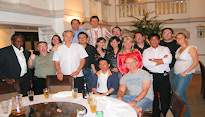 The Entrepreneurs' Advice Bureau, London, was created to help advisors, consultants and entrepreneurs unleash the true potential of their enterprises by harnessing the power of proven, tested-in-the-field, marketing strategies. Helping entrepreneurs grow their business fast is our primary aim - you have the determination and drive, we have the marketing expertise and business-building knowhow - we've made millions applying it for ourselves and others...
Unlocking the Secrets of a Seven-Figure Business...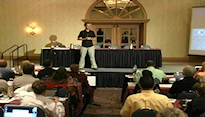 The Entrepreneurs' Advice Bureau now has a loyal following of 100,000+ entrepreneurs and business owners who eagerly anticipate every communication and business lesson we share with them. We've released countless training programs and educational videos, Ebooks and business books.
Our unique approach to growing businesses has attracted attention on a worldwide basis and clients the world over now benefit from our teachings. By focusing on building a lead-getting system that runs on semi-autopilot entrepreneurs are finally able to focus on what they do best - helping their clients.
If you're interested in becoming our next success story please contact us here.